Health
Sensitive Skin Solutions: How to Care for and Protect Delicate Skin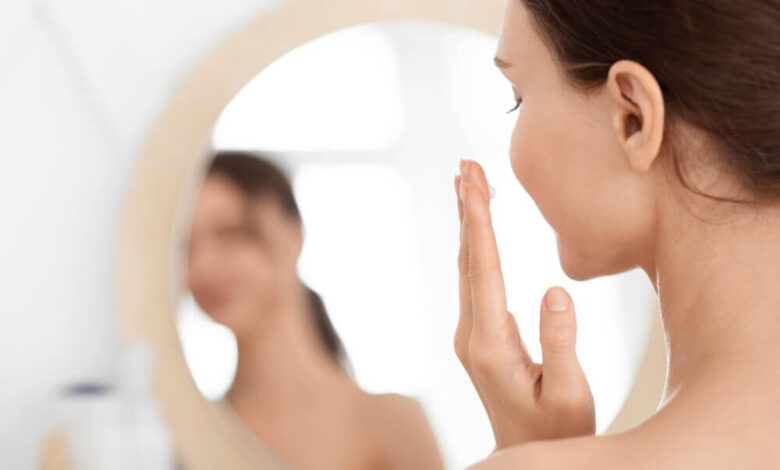 Have you ever thought about doing something to get rid of sensitive skin? You never know when your skin can get inflamed abruptly, causing a light touch to cause an "ouch" reaction. Having sensitive skin is more like having to put up with your irritable friend's temper and tantrums. No expensive magical potion that would break the bank is necessary. However, you can contribute to changing the skin game by looking into some of the best skin care products in Pakistan for sensitive skin and keeping up a skincare regimen.
Let's face it: the redness and those sneaky breakouts make life very difficult as well. You know what's terrible, though? When your skin chooses to act up right before any major occasion, it breaks out here and becomes red there. No one has time for that. However, my buddy, you are not alone; we have all been there.
But, why are you becoming anxious about it? We've got your back, so don't worry, man! We have compiled some sensitive skin care tips that will enable you to change your skin's red-light phase into a green one. So, settle down and pay close attention as you read on to uncover some genuine remedies that will enable you to go on with confidence.
Ways to Soothe Your Sensitive Skin
The basic 4-step daily skincare routine that can pamper your skin the best, helps to delay ageing and other skin problems.
1. Gentle Cleansing: Mild Cleanser
Any skincare regimen should start with a thorough cleanse, but it's also important to select mild products that won't upset your skin's delicate balance. Choose hypoallergenic cleansers that are designed for sensitive skin and are devoid of soap and smell. At least twice a day, wash your face.
After cleaning your skin, gently pat dry the face with a clean towel to retain some moisture on the skin. Be careful with hot water as it can deplete the skin of its natural oils, causing dryness and irritation while also stripping the skin of its protective barrier.
2. Magical Hydration: Serum
Vitamin C is fantastic for all suffering from sensitive skin since it protects and calms the skin. Since it can irritate the skin when used incorrectly, it is crucial to utilise the best Vitamin C Serum that is suited for your skin. It's best to check the concentration of the serum before using it on your skin.
3. Hydration Sealing: Water-Based Moisturizer
For sensitive skin, moisturising is essential since it heals, hydrates, and reduces irritation. Skin-damaging pollutants and dust are kept at bay using moisturiser. Look for moisturisers that are devoid of scents, colours, and other potentially irritating components and that have calming elements like aloe vera. However, it is recommended to use a water-based moisturiser on skin that is sensitive. It adds additional hydration and seals in water and natural oils in the skin.
4. Secret of Shielding: SPF
The importance of shielding sensitive skin from UV radiation cannot be overstated because sensitive skin is more prone to sun damage. Long-term sun exposure can age the skin and result in sunburns, wrinkles and hyperpigmentation. Therefore, use a broad-spectrum sunblock with a minimum SPF of 15. We don't have a fountain of youth, but sunscreen comes close. It may also aid in preventing skin cancer. It genuinely has the ability to delay skin ageing. Prior to stepping outside, properly apply sunscreen.
Patch Test – Truly a Guardian Angel
Find out if a product has components that might result in a skin reaction on your skin by doing a patch test at home.
In a small area of healthy skin, such as the elbow bend, apply the product.
Apply a small amount of product as thickly as we use in normal life.
For around 10 to 20 minutes, leave the product on.
Wash the product off as soon as you can and stop using it if your skin reacts to it.
Essentials To-Dos for Sensitive Skin
To avoid the skin problems, cover yourself fully when you are about to step out. Yes, we know how much you want to flaunt your cute short dress. But, as it said, caring is better than cursing. So, you need to keep your skin protected from sun exposure.
For Flawless, Be Stress Less
We know you are a person who loves to stress out over little things. But, to maintain healthy skin, try to manage your stress. Stress may increase your skin's susceptibility to breakouts of acne and other skin disorders. So, make an effort to obtain enough rest, lighten your load each day, and take some time out for yourself.
No, no it's not correct to give up on exfoliation, just because you have sensitive skin. We love to let you know this good news that you don't have to bid farewell to exfoliating forever. However, you can enjoy light exfoliation by getting your hands on formulas that contain super nourishing creams. And wait! Don't forget the aftercare step, always top it off with some moisturiser. You need to make sure to find the best moisturiser in pakistan that goes the extra mile of hydration for you.
Tie Up Strands Before Bedtime
Sleeping with open hair can invite breakouts on your face. Yes, you might be a little shocked but that's true. When you sleep with open hair, the oil and hai pollutants make their way to the face and can lead to irritation and redness.
Sensitive Skin Anthem: Cleanse, Hydrate, Shield, and Shine On!
Now, you are fully prepared to handle the issue like a pro, whether it relates to stress levels, covert breakouts, or redness. Maintaining a skincare regimen with the best skin care products in Pakistan and thinking of them as your beauty secret weapons can help you be the master of your skin and prevent unnecessary skin drama.
You can keep your sensitive skin protected, and healthy with the correct regimen and safety measures. So, that your natural skin glow can be seen, keep the skin clean, hydrated, and protected. It's time to rock your delicate skin!
Author Bio:
Alexa Wilson was born in 1996 and grew up with a keen interest in researching, and writing about start-ups and giant businesses. Currently working as Senior Content Writer at an Plentys.pk – online shopping store in Pakistan gave her exposure to learn more about eCommerce business. She studied at the University of Manitoba while majoring in economics, psychology, and business administration. Her ambition of becoming an entrepreneur combined with her passion for writing made her write enormous amounts of press releases for brands and research blogs for start-ups. Her extensive research in her field has helped many people to have clear insights about beauty, tech, skincare, lifestyle and other products to buy.